A "NO CALORIE" FUNDRAISER! RUNNING NOW THROUGH MID- NOVEMBER! 

Would you ever think that your old shoes could help raise funds so that United Way of the Ouachitas can continue to support our local partner agencies? Well they can and here's how. Our team is participating in a fundraiser where there is nothing to buy or sell, all we need is your support and your old shoes. We are looking for community members to help support us by agreeing to collect 25 pairs of gently worn, used and new shoes to help us reach our goal 100 bags of 25 pairs of shoes...thats 2,400 pairs of shoes! Here's how you do it:
Start in your family's closets and gather pairs of shoes that you've out grown, are out of style, or out of season. If you have 25 pairs, great, if not please ask your neighbors and/or co-workers to do the same. These shoes will help support our program as well as individuals in developing nations like Ghana, Haiti and Bolivia. Drop them off at the Unted Way office at 233 Hobson Avenue. Can we count on you? PS: if you can't collect 25, then try for 15, 10, or 5. Remember, every pair that you collect helps.
---
GET MORE MILES OUT YOUR USED SHOES!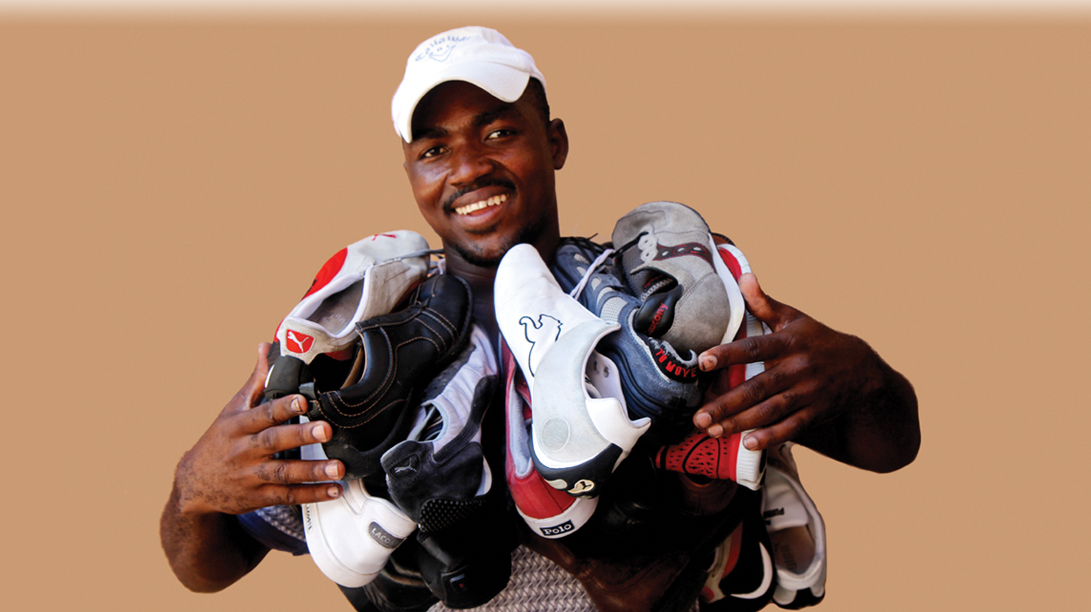 People living in poverty want their families to thrive, just like you. They're willing to work hard, but there's a BIG problem: job opportunities are limited or simply don't exist. 
Cash4Shooz uses the shoes we collect to help micro-enterprises in developing nations. In these developing nations, shoes are the primary mode of transportation. They believe the HAND UP is more beneficial than the HAND OUT.
- THE STORY OF MICROENTERPRISE
---
HOW CAN YOU HELP?
- Ask us how your business can become a corporate drop off location! 
- Distribute copies of our Cash4Shooz Flier!
- Invite your friends to participate and pledge to collect 25 pairs of gently worn, new, or used shoes!