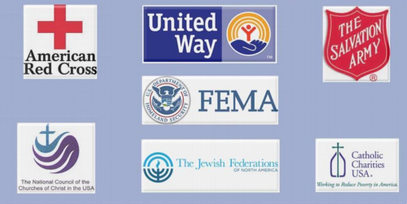 The Emergency Food and Shelter Program (EFSP) was created in 1983 to supplement and expand the work of local social service agencies, both nonprofit and governmental, in an effort to help people with economic emergencies. For 2023, Garland County has been awarded $24,311.
A Local Board made up of representatives from the American Red Cross, Catholic Charities, City of Hot Springs, Garland County, Jewish Foundations, Protestant Churches, Salvation Army, and United Way determines how funds awarded to Garland County are to be distributed. The Local Board is convened to select Local Recipient Organizations (LROs) that will provide emergency food and shelter services. 
EFSP funds must be used to supplement feeding, sheltering (including transitional sheltering), and rent/mortgage and utility assistance efforts only. Under the terms of the grant, local agencies chosen to receive funds must:
1. Be private voluntary non -profits or units of government
2. Be eligible to receive federal funds
3. Have an accounting system
4. Practice nondiscrimination
5. Have demonstrated the capability to deliver emergency food and/or shelter programs
6. If they are a private voluntary organization, have a voluntary board
Qualifying agencies are urged to apply each year upon notice of the award. Previously, EFSP funds have been distributed with American Red Cross, the Community Service Organization (CSO) Jackson House, St. Luke's Episcopal Church, Ouachita Children's Center and Salvation Army.
THE EMERGENCY FOOD & SHELTER PROGRAM DOES NOT PAY FOR DEPOSITS, LATE FEES, OR DISCONNECT FEES & YOU MAY EITHER APPLY FOR RENTAL ASSISTANCE OR UTILITY ASSISTANCE FOR EITHER THE PRIOR OR CURRENT MONTH
---
The LROs chosen in 2022 for Garland County are:
---
The LROs chosen in 2022 for Hot Spring County are:
---
The LRO chosen in 2022 for Polk County is: