A MESSAGE FROM OUR CAMPAIGN CHAIR
 
As the Campaign Chairman, I am excited about the upcoming year. It's no secret that COVID-19 has impacted; communities, families, schools, and organizations across the United States, but especially here, in Garland County. We are all ready to see some normalcy in our lives. 
United Way of the Ouachitas has always had a special place in my heart. Over the past 21 years of working in Garland County I have personally supported this wonderful organization. One exciting fact, is the money donated and raised for the United Way of the Ouachitas stays right here in Garland County. This is especially vital to our donors and community.
The agencies we serve; by your donations are listed on our website, and as you can see we support a variety of needs, right here in the Ouachita region. Each agency has specific guidelines which include providing financial and obligatory reports throughout the term so that United Way of the Ouachitas ensures we are being the best stewards of our donor's monetary support. The Community Impact Team is made up of local volunteers and Board Members who monitor agency progress throughout the term. 
Thanks to all of our donors and supporters of the United Way of the Ouachitas. We are excited to kick off our 2021 campaign. Without your support we could not do this alone.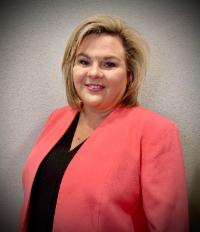 Lisa Austin
1st Vice President, United Way of the Ouachitas
2021 Campaign Chair