A MESSAGE FROM OUR CAMPAIGN CHAIR
Born and raised here in Hot Springs, Arkansas, I have a deep appreciation for the many organizations whose dedicated work continues to help make our community a better place to live. I'm honored to serve as your 2022 Campaign Chair and look forward to working with each and every one of you to address the needs of our community.
 I have personally supported United Way of the Ouachitas throughout my adult life, and have always been impressed with their ability to assign every contribution to organizations that make a difference within the Ouachita Region.
 My paths have always been bound by a common thread: PEOPLE. Henry Melville said, "We cannot live for ourselves alone. Our lives are CONNECTED by a thousand invisible threads, and along these sympathetic fibers, our actions run as causes and return to us as results."
 Today people find themselves in a state of constant change. The COVID-19 pandemic has amplified our community challenges, creating unprecedented hardships for local families, schools, business and non-profits.
 I have seen firsthand that overcoming hardships is about individuals uniting to drive change. It's about stepping up, adapting, and helping members of our community make way for a better tomorrow. The United Way is a testament to just how significant our impact can be when we come together for a common goal. Join us, and one by one we can rally and be a greater force for positive change.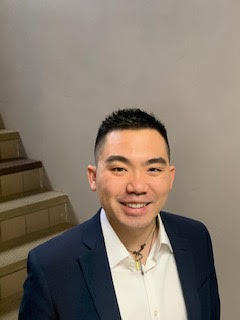 Michael Dang
1st Vice President, United Way of the Ouachitas
2022 Campaign Chair